NEED AN ESTIMATE
---
Thank you for contacting Texas Roof Masters and Construction Company, a representative will contact you shortly.
NOT JUST ANOTHER ROOFING COMPANY
Texas Roof Masters and Construction believes in customer service first. Building relationships and servicing our community is our goal.

As a Christian based company, honesty and integrity are at our core.
We are here to review your project requirements and make recommendations so we can complete your project with the best materials, on-time and within budget.

We can answer many questions over the phone and look forward to hearing from you.
"Therefore everyone who hears these words of mine and acts on them, may be compared to a wise man who built his house on the rock." Matthew 7:24 NASB
WE HAVE A SOLUTION FOR ANY CONSTRUCTION PROJECT
ROOFING
We are the best company to complete your roofing project, delivering quality work, on time and on budget. You are protected by GAF, North America's largest and best known roofing manufacturer.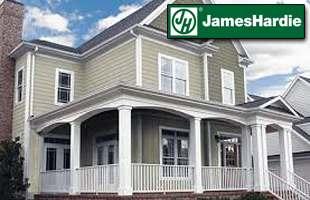 SIDING
We install James Hardie and Mastic siding, two of the best-known manufacturers in the industry. This is the best alternate to traditional wood siding and offers longer usable life.
SEAMLESS GUTTERS
We install seamless gutters measured exactly on the job site. Seamless gutters ensure a leak proof system end-to-end.
REMODELING
We offer painting, fencing, stained fencing, and many other types of services. We take pride in all we do and ensure homeowners get the quality they deserve.
BELOW YOU WILL FIND DETAILED SERVICE INFORMATION
OFFERING GAF LIFETIME / WEATHER RATED SHINGLES
VIEW SHINGLE AND WARRANTY INFORMATION
SIDING INSTALLATION & REPAIR
FEATURING HARDIE BOARD - HARDIE PLANK - MASTIC VINYL SIDING